02 May 2019: Is it getting difficult for H-1B holders to switch jobs
In the recent times, the United States Citizenship and Immigration Services (USCIS) has been denying the approval of applications filed by a new employer on various grounds, thus making it difficult for the current H-1B visa holders to switch jobs in the US.
In several cases, the visas were denied even if the new job required the same skill set.
Here are the details.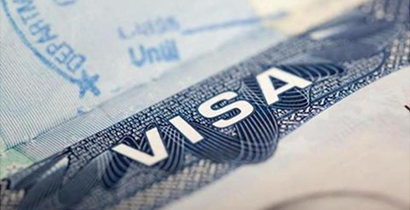 Reason: New position not under 'specialty occupation', says USCIS
The USCIS, in many cases, cited that the new position doesn't come under 'specialty occupation' as the reason for denial of the application.
Moreover, if an employee start working somewhere else, and the visa is denied, unless the old employer takes them back, they could be 'out of status' and get barred from entering the US for as long as 10 years.
Grace time: No grace time in H-1B status after denial, say experts
The managing attorney at Immigration.com, Rajiv S Khanna, said, "Typically, there is no grace period if the H-1B status has already expired by the time the denial intimation is received."
"If there is time remaining on the original visa with the old employer, the beneficiary will have a 60-day grace period or the time remaining on the original approval, whichever is shorter," he added.
Fact: Here are the three options an individual is left with
As per Khanna, the three options available to an individual in case of denial are: to re-file the application in hope for a positive outcome, to file an appeal or file a lawsuit. However, the last two options are inadvisable as they are time consuming.
Advance application: 'Application can be made in advance', says New York-based attorney
According to a New York-based immigration attorney, Cyrus D Mehta, "The silver lining is that H-1B premium processing, which requires USCIS to make a decision within 15 days, has been reinstituted."
"Therefore, an application can be made in advance of moving to a new employer to determine whether or not USCIS will approve the transfer request," Mehta added.
Denial rates: USCIS denied 32% of new H-1B applications in first quarter
Meanwhile, an analysis done by the National Foundation for American Policy (NFAP), a non-partisan think-tank, showed that 32% of new H-1B applications in the first cycle (October-December) of fiscal year 2019 were denied.
The denial rates have increased drastically from FY 2015 (6%) to FY 2018 (24%).
Interestingly, the same under the Obama administration from 2010 to 2015 never crossed 8% mark.
Fact: What is H-1B visa?
The H-1B visa is a non-immigrant visa that allows US companies to employ foreign workers in specialty occupations that require theoretical or technical expertise. The technology companies depend on it to hire tens of thousands of employees each year from countries like India and China.